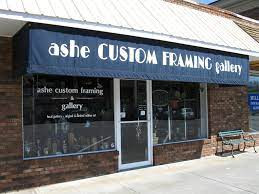 Stephen's studio has moved a few doors down to 105 S. Jefferson Ave. inside Ashe Custom Framing & Gallery, owned by Tom Lane. 
Now you can purchase a Shoemaker print, have it signed by the man himself and get it beautifully framed, all in one place!
Stop in and pay Stephen and Tom a visit!