Downtown Mural Project
The downtown mural project began in 1996 when McFarland and Company, Inc., Publishers, commissioned local artist Jack Young to create the mural "History of Ashe Through the Ages." The mural was located on the Regency Properties building next to the Ashe Arts Center.
In 2001, Stephen Shoemaker's "Cut at Devil Stairs" was completed on the Dollar Tire Building (pictured above). The mural is reminiscent of a time when the railroad was vital to the life of Ashe County. This mural was made possible by the collaborative effort and funding of the Ashe County Revitalization Committee, Handmade in America and the Ashe County Arts Council.

In 2005, Jefferson Station commissioned Stephen to create "Train at Jefferson Station" (pictured bottom) - a long mural extending the entire side of the main entrance on Hice Ave.
In 2016, Stephen created his third mural (pictured below) next to the public restrooms in downtown West Jefferson, "Rich Hill Baptist Church", a church located in Creston.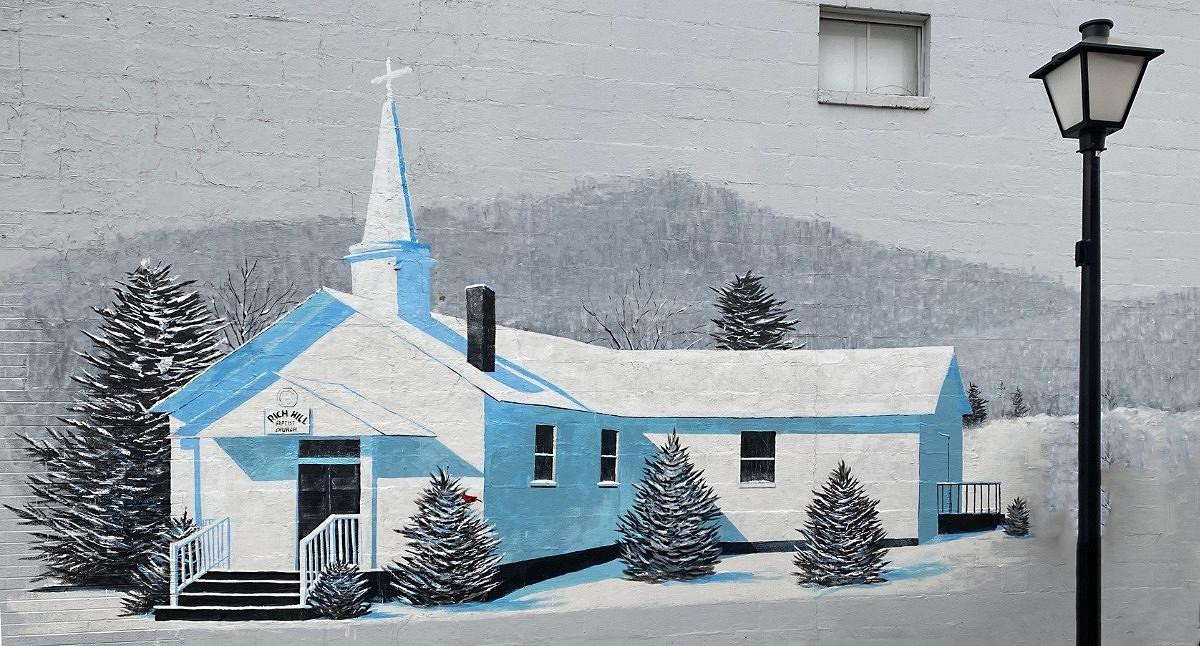 Today, there are 17 murals scattered around downtown West Jefferson. For more information on the Mural Project, see the Ashe County Arts Council website.